If you haven't read this fascinating paper by @mikehobbiss @DrSamSims and @profbeckyallen, then stop wasting your time here and go and read that instead. This is just an anecdote about forgetting my lunch.
When I was nineteen, I lived and worked at Benmore Outdoor Education Centre. Back then it was a straightforward local authority outdoor centre and we provided residential activity programmes that ranged from a mix of adventure activities for typical school groups, through to higher level stuff for both children and teachers. Yes, it really is a Scottish Baronial House and, yes, it is set in a botanical garden.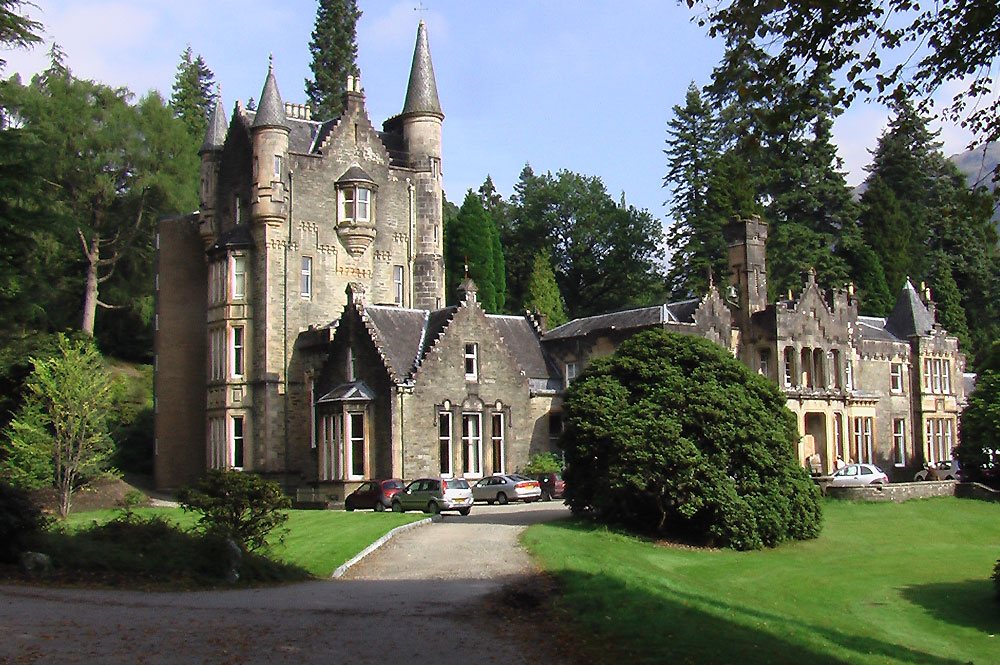 Each morning we came down for breakfast in the staff dining room, made up our packed lunch from trays of all sorts of goodies, went to the staff briefing to finalise plans, went and packed bags, collected kit, met our groups and went out on the hill/water. Because of the timings, and the distance to the upper west wing where our rooms were (I know), we left our lunches in the dining room and picked them up on the way from briefing to pack bags.
One day, I forgot to pick my lunch up. Kicking myself I went hungry and thought no more of it. Until lunchtime the next day, when I realised I'd done it again. The following day I remembered at about 1100 (half-way up a mountain). The next day, perhaps slightly earlier. Each time I was just a bit more incredulous of my inability to remember.
Reader, I went without my lunch for two straight weeks. Each day as I made my lunch I convinced myself that I wasn't going to forget again. And each day, by the time we'd nailed down logistics, weather, risk assessment, and various other details, I had forgotten.
Now, the older and wiser me might have just accepted this is a fault in my programming and taken my lunch to briefing but I think I saw it as a little internal battle I was absolutely determined to win. When you're on the hill or sea all day, having no lunch is distinctly distressing; my motivation was sky high I can tell you. No joy.
After two weeks I accepted defeat, made myself a little carboard note from a corner of the box of Tunnocks Teacakes, and squashed it in my hand all through briefing, and at last I broke the habit and collected my lunch. I never forgot my lunch again. Funny things, habits.
Mustn't forget to record interviews…
I suppose the point of my story is that, if you're a teacher, or working with teachers or trainees, changing habits is hard. Failure to do so is often not a failure of motivation. I'm not sure cardboard notes are always the answer although I remember @chrismoyse recommending taping a single target action to your desk. I just know that seeing the problem clearly is not the only difficulty in effecting change, whether it's packing your lunch, or improving your teaching.